Appointments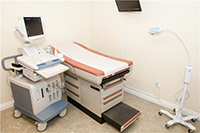 By appointment only.  Routine appointments may be scheduled online or by phone.  For urgent matters, please contact our office at 408-258-7000.
We value and respect your time.  We strive to minimize waiting time and request that you show up on time.
Periodically, Dr. Hoang may need to reschedule your visits on short notice due to the unpredictable nature of baby deliveries.  Thank you for your understanding.
Appointment Cancellation
We kindly request a 24-hour advance notice to cancel or re-schedule appointments, but we also realize that sometimes emergencies occur or there are circumstances beyond control.
Affiliates
Dr. Hoang has privileges at the following hospitals:
Good Samaritan Hospital
O'Connor Hospital
Regional Hospital of San Jose
Santa Clara Valley Medical Center